Click to enlarge image(s)
You can order just 1 Swing cushion for the seat. If you want a back you can order another Swing cushion for the back.

Self Covered Buttons, French Edges & 6 Ties
33 different cushion sizes from 48" to 68" x 22"

For All Sizes - go to drop down box BELOW the fabric squares.




Priced from $78.
Acrylic fabrics are $40 more for each cushion.


All cushions have a 1/2" tolerance in patterns.
Prices shown when selecting the size cushion below.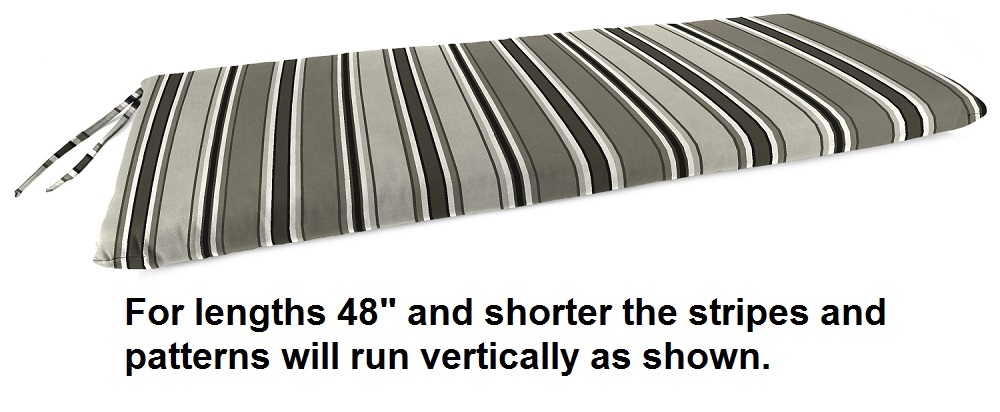 Please Note:

Because of the long width on a Swing Cushion the stripe and pattern fabrics run horizontally.
To avoid "oversized" shipping penalties, Swing Cushions are compacted into a small shipping box. Unpack cushion, spread and smooth wrinkles. Allow the cushion to relax for a few days while it regains its true size.
Determine the measurements of your
Cushion Width and Depth and enter
below.