Cushion Features and Filling
This is a list of different features and descriptions that we offer with our outdoor patio cushions such as buttons, zippers, filling, and different types of edge styles.

Edges
Our patio cushions come with different edges and may reflect on the cushion's over all appearance. They are Box Edged, Knife Edged and French Edged. Below see the descriptions and pictures.

Box Edged with Welt
Box edges are made up of several different pieces of fabric. A top, bottom and side layer come together to form box edges.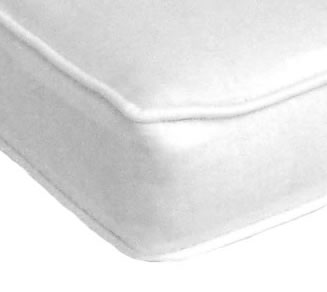 Knife Edged
This type of edging results in a top and bottom layer of fabric coming together as one. This could resemble a pancake as the middle of the cushion may be thicker and more narrow towards the edges.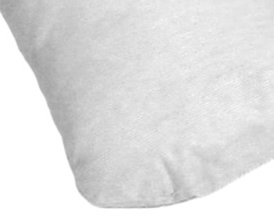 French Edged
This edging is a mixture of the box edged and knife edged cushion. Although there are only 2 layers of fabric, the corners are pleated to create a "boxy" look on a finished cushion.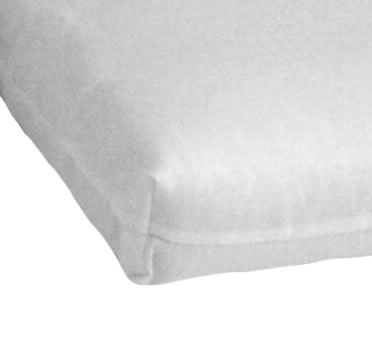 Other Features
Additions to our cushions can also create different looks such as welting, ties, and buttons, etc.


Button Tufted
This look is achieved by inserting self covered buttons (buttons covered with the same fabric as the cushion) into the cushion. These buttons are tightly held together with a piece of outdoor grade string in between. By doing this, the cushion can be turned over for the same look on both sides. Inserted buttons will draw the fabric and cushion filling in for a tufted appearance. Besides creating a specific look to the cushion, this also assists with keeping the cushion filling in place.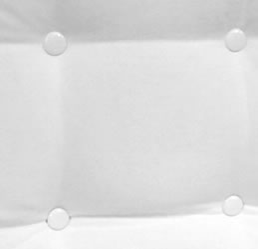 Sewn Buttons
This tufted look achieves the same results as the button tufting. Besides using buttons, a circular stitch is sewn in that draws both the top and bottom layers of fabric together.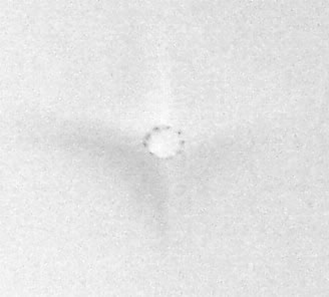 Topstitch
A finished cushion can have top stitching to change its appearance as well as secure the cushion filling. This is often the last step that is performed to the cushion during production. Top stitching will bring the top and bottom layers together so that the same look is achieved on the opposite side of the cushion.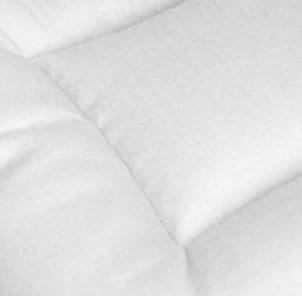 Ties
Matching fabric ties can be inserted within the cushion's seams. These ties are often on each corner and at the hinged or fold of the cushion. With the fabric ties, customers can easily secure their patio cushions to their outdoor furniture.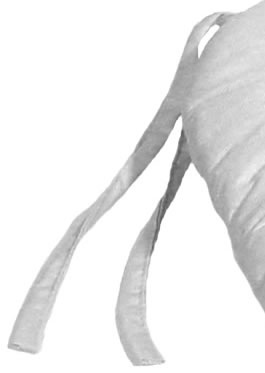 Welting
This feature not only reinforces the edges, but it also has been said to add a nice finished look to the cushion.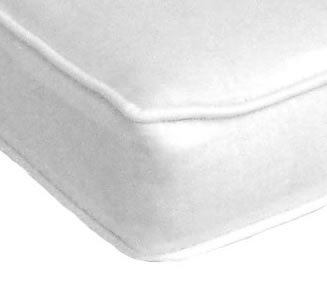 Zippers
In cushions that do not have buttons or top stitching, there may also be zippers. The zippers are made out of weather resistant materials and are covered with a flap of matching fabric. This helps to hide and protect the zipper.

Cushion Filling

We use three different types of filling for our cushions.

Blown Polyester Fiber Fill
For cushions such as wicker seat pads and toss pillows, we use a shredded and blown fiber filling. This fiber filling has the appearance of cotton, but has a much slicker feel to it. A cushion filled with shredded or blown fiber, achieves a "fluffy" result.

Layered Polyester Fiber Batting Fill
Cushions that require firmness use a layered poly fiber fill. This fiber is produced in different thickness and is stuffed in the cushion until the desire firmness is achieved.

Reticulated Polyurethane Foam Fill
Highly resilient, porous and durable foam that is often used in applications involved in commercial outdoor cushioning. The material features high tensile tear and elongatin properties along with superb cushioning capabilities. It can easily be fabricated into an almost infinite amount of shapes and sizes.

All three types of cushion fillings are made for outdoor use. In contrast to foam, the fiber allows for better air circulation which provides quicker drying times when it does get wet.