Click to enlarge image(s)
Self Covered Buttons, French Edges & 6 Ties
33 different cushion sizes from 48" to 68" x 22"
For All Sizes - go to drop down box BELOW the fabric squares.

Each piece sold separately. Order 1 cushion for the seat and 1 for the back.



Priced from $59 to $91 depending upon the size selected.
Acrylic fabrics are $25 more for each cushion.


All cushions have a 1/2" tolerance in patterns.
Prices shown when selecting the size cushion below.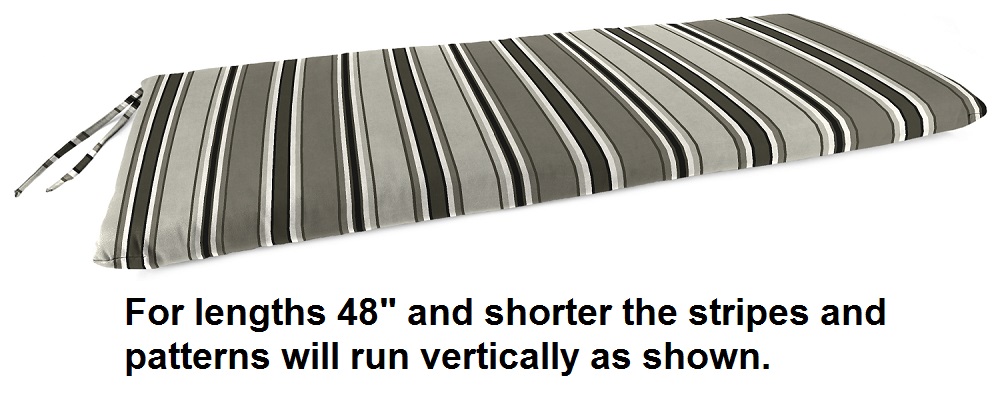 Please Note:

Because of the long width on a Swing Cushion the stripe and pattern fabrics run horizontally.
To avoid "oversized" shipping penalties, Swing Cushions are compacted into a small shipping box. Unpack cushion, spread and smooth wrinkles. Allow the cushion to relax for a few days while it regains its true size.
Determine the measurements of your
Cushion Width and Depth and enter
below.



The glider below has two swing cushion ordered and installed together - one
on the seat and one on the back. Each cushion has six ties to keep it securely
in place on the glider.